The fires in Maui have impacted so many golf professionals, their families and those in the golf industry.
Our Operation 36 Golf Family is strong and supports one another in times like this. So we have created a special edition Hawaiian hat and the proceeds will go to our friends at Aloha for Maui. The hats should be ready for shipment in about 4 weeks.
Please join us in supporting our friends, and donate what you can to help them back on their feet. Your contribution will be used to purchase groceries, clothes and other essential items.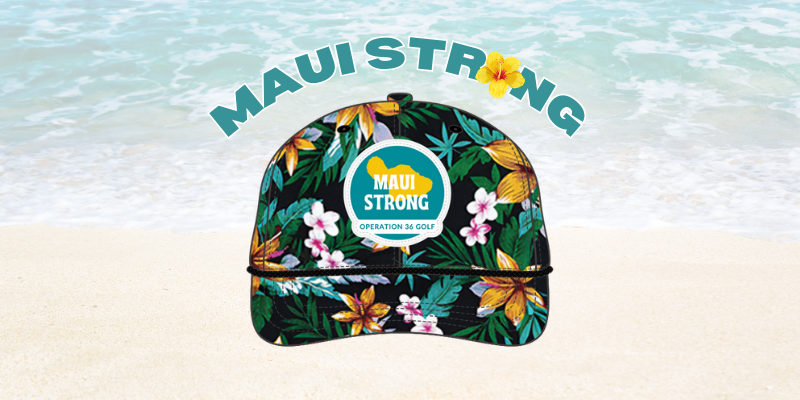 Click Here to Get Your Hawaiian Hat and Support Those Impacted by the Fires.