Last week was the most rewarding PGA Show in the history of Operation 36. Co-Founders, Ryan Dailey and Matt Reagan, had the opportunity to speak at 6 events! They were preaching on their favorite topic: How to build better programs for beginners to become life-long golfers.
The Operation 36 coaches and team enjoyed the momentum of sharing our mission to create #1MillionGolfers over the next five years.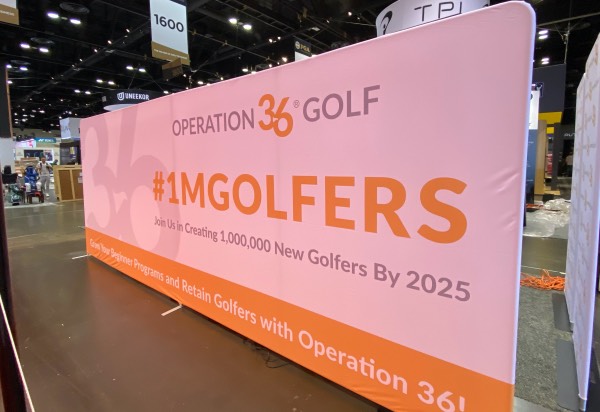 For the first time ever, we hosted our Top 50 Coach Ceremony to celebrate coaches in our network who are doing an excellent job. Then we finished the week with over 60 great coaches for a full day of coach training at our Certification.
It was a long week, but an amazing one! Thank you to everyone who has continued to support the mission for the last 10 years.