The Most Important Lesson We Learned By Almost Going Under
As Ryan Dailey and I were developing what is Operation 36 today, we learned one particularly painful lesson. Like many tough lessons, the insights that we learned ended up becoming our pivotal "aha" moment. And now, it has become the centerpiece of our golf program. I am happy to publicly share this, as it could save a golf coach a lot (A LOT!) of heartache.
Ten years ago, we began growing our coaching program in Buies Creek, North Carolina. Within just three years, we grew to over 80 junior golfers! They came once a week for 32 weeks out of the year. We had a 90% retention rate year to year and had great relationships with these golfers and families.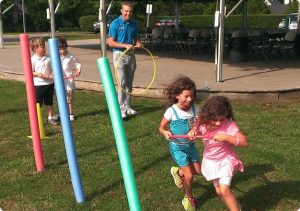 We thought everything was going so well. To keep juniors engaged every week we mastered the art of Gamification. The study of what motivates humans, or how to create "Fun Learning Environments." It was during this time that we created many amazing games that made a one hour class really engaging for students.
We learned how to blend together training and education in a way that every time a junior left the class they couldn't wait to come back! You can see this in the 90% retention rate.
Because we saw kids every week, we ended up coming up with over 30 initial games that grew to over 60 that are still actually used today in program plans in the Operation 36 Portal today.
We thought in 2013 that if we could just keep creating better and better games in classes we would create life-long golfers. We were naive to think that we only needed to add more games. The thought was, "They love golf, and, hey at some point they would just become a golfer for life." Boy were we wrong.
The Bottom Fell Out
In our fourth year, around February, we started getting emails and phone calls. "Johnny isn't going to come back this season." "Claire is going to try something else this season."
One after another they came in until around 40 of our golfers didn't sign up for the program.
It hurt.
After plenty of phone calls to families who were not returning, and studying the juniors who were still in our program, there began to be a profound commonality amongst the ones who were in the programs still and the ones who left. What was it?
The ones who left never played or came to the course outside of our golf class.

NONE OF THEM.
We realized that every golfer still in the program had a family member who played the game, or they had signed our practice book that showcased that the junior practiced at the facility when we were not in session.
We knew we had to find a way to get golfers on the course in the program.
Then it hit us … it is just plain hard to get a beginner on the course. No wonder we avoided it! There was no easy and clear way to integrate this into our program.
We spent an entire year exploring every way possible to figure out a motivating, timely, and clear way to get a beginner to play 9 holes on the course. From using the forward tees, to playing scrambles. They all took too long to play 9 holes or would be a soul-crushing experience for a junior and parent to play on the course.
This hard lesson and a year of trial and error is what ultimately led to us developing the Operation 36 Development Model. We were able to figure out how to help a beginner become comfortable playing 9 holes and getting connected to the "REAL GAME".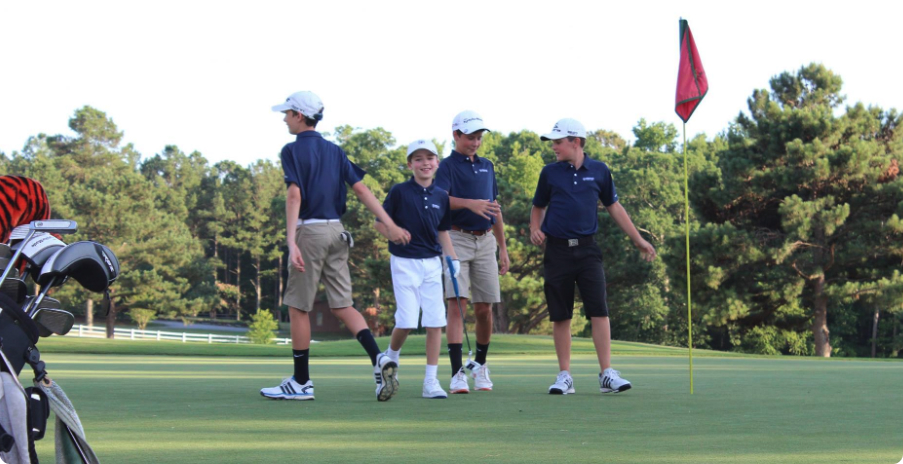 Our mantra was born: "If they don't play ... they won't stay"
As we learned early on, classes and games aren't enough to create a golfer. They are important and you should have fun and engaging classes, but they aren't enough. They will only keep a junior or adult engaged for the short-term, but at some point, they need to learn to play the actual game and have a plan to improve for the long-term.
Look at every other sport... When you are learning how to swim, you get in the pool. When you are learning to play tennis, you get on the court. But with golf, beginners are actively encouraged to NOT PLAY the actual game?!
We avoid it at all costs. Yet we complain when rounds are down and the facility is struggling? It is time we stop avoiding getting beginners on the course, and we start embracing it. It is the future of our industry.
When you combine playing and engaging long-term focused coaching environments, that is when the industry begins to shift. Over 500 locations in the Op 36 Network are breaking down those barriers for beginners.
For new golfers and parents - If you are new to golf, or are looking to enroll your junior in a program, find your local Operation 36 location for a complete program to become a golfer in 2020!
For coaches - Never forget, the best game ever designed was the game itself! Take a hard look at your programming environment and ask, "Am I giving my golfers what they need to succeed?"
Never forget … IF THEY DON'T PLAY THEY WON'T STAY.